Customized Essential Estate Planning Documentation

Documentation Review and Revision by Affiliated Licensed Attorney

20 Minute Virtual Appointment with Affiliated Licensed Attorney
Family Plan
(Me and my Spouse)
Customized Essential Estate Planning Documentation

Documentation Review and Revision by Affiliated Licensed Attorney

20 Minute Virtual Appointment with Affiliated Licensed Attorney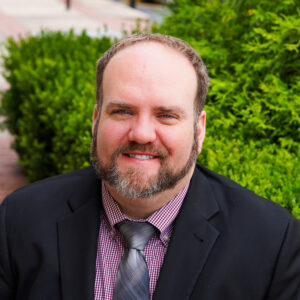 Jeremy is a 2017 Graduate of the UALR – William H. Bowen School of Law. Prior to law school, Jeremy earned his Master of Business Administration (MBA) Degree from Webster University. While working on his MBA, Jeremy was an area Manager for Penmac Staffing Services. In that role he managed multiple offices of a regional staffing company and provided clients with a variety of services including consulting on Human Resources issues.
Jeremy grew up in Roland, OK where he graduated from Roland High School in 2005. He attended the University of Arkansas – Fort Smith where he majored in Business Administration – Marketing. During his time at UAFS Jeremy was involved in Cub Camp, Campus Activities Board, Sigma Nu Fraternity and served 2 terms as the Student Government President.
Jeremy Currently teaches as an Adjunct Professor at the UA Fort Smith College of Business. His CV includes Legal Environment of Business; Legal Issues in Human Resources; Special Topics: Human Resources Staffing; and Personal Finance.
Jeremy Lives in Fort Smith and enjoys networking, hiking, swimming, and taking his dog on drives.
Get started with this Attorney here: